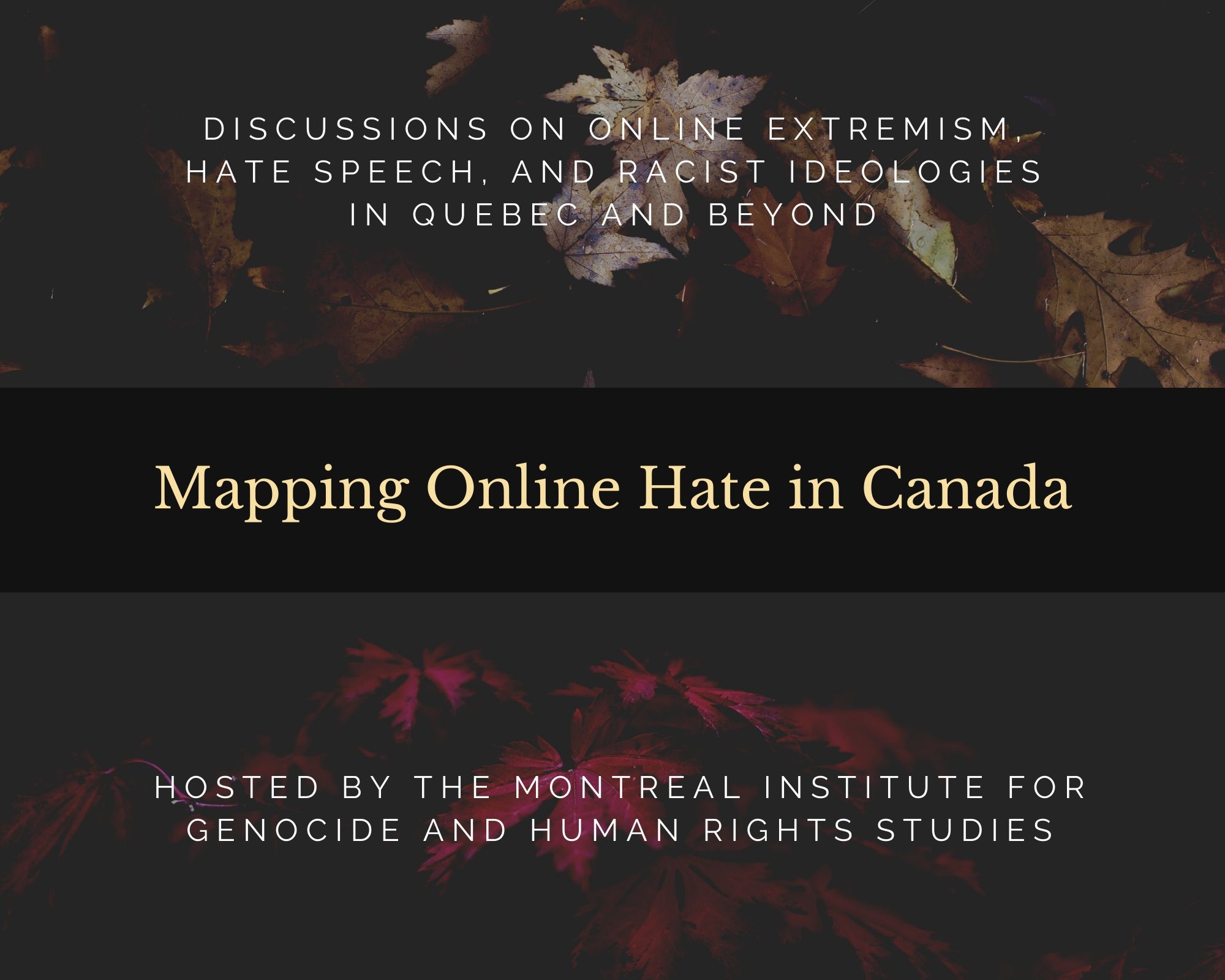 Mapping online hate is a project of the Montreal Institute for Genocide and Human Rights Studies at Concordia University. This project supported by Heritage Canada's Digital Citizens Initiative. The initiative features interviews with experts and practitioners about online hate in Canada and Quebec more specifically. 
Dre Ghayda Hassan est une psychologue clinicienne et professeure de psychologie clinique à l'UQAM à Montréal. Ses revues systématiques, recherches et activités cliniques sont axées sur quatre aspects de la psychologie clinique culturelle: 1) Souffrance sociale, relations inter-communautaires et la radicalisation violente 2) Intervention dans la violence familiale et diversité culturelle 3) Identité, appartenance et santé mentale des enfants et des adolescents des groupes minoritaires ethniques / religieux 4) Travailler avec des immigrants et des réfugiés vulnérables.
Dr. Ghayda Hassan is a clinical psychologist and professor of clinical psychology at UQAM. Her research and clinical activities are centred around four main areas of clinical cultural psychology: 1) Intervention in family violence & cultural diversity; 2)Identity, belonging and mental health of children and adolescents from ethnic/religious minorities ; 3) Cohabitation, inter-community relations and violent extremism ; 4) working with vulnerable immigrants and refugees.
Entrevue en français